Review: East of Eli
Saturday night, We Found New Music attended a highly energetic show by the newly debuted East of Eli. Led by Nathan West and backed by his (pretty famous actress) wife, Chyler Leigh, and really great musicians, the show drew quite a crowd.
The set started off with 'Crazy Beautiful,' a the title track off the last EP. The song had a really thick, bass bumping sound that got the crowd moving. Jordan, the keyboardist, Nathan West, the lead singer, Johann Frank, the guitarist, and Erik Kertes, the bassist, all sang harmoniously and the layered voices were quite nice together. While on the topic of the musicians, I should add that Kiel Feher is a super talented local drummer (whom I've had the pleasure of seeing a few times) and the bassist blew me away. Erik has backed such artists as Shakira, Michael Buble, Ariana Grande and many others.
Nathan shared some very sweet sentiments about his wife, who surprised the crowd and joined him in a duet for their new song, 'Child's Play.' One of my favorites of the night, this song had heavy hip hop, blues and rock influences and kept the place bumping. The song developed into a great cover of The Police's 'Message in a Bottle,' where the Johann's solo skills really shined. (PS: what a pedal set up he had, for you gear nerds out there!)
Chyler joined East of Eli on stage for a few more songs and left before the last song, dedicated to the couple's son. 'Lost Transmissions' is the title track of the upcoming EP. This song was really wonderfully powered by Jordan's amazing belting ability. It was the most modern song of the night and I look forward to hearing the rest of the EP upon its release.
An encore ensued and East of Eli pleased the very dedicated fans with a cover song, and when I say dedicated, I mean dedicated – tattoo dedicated! And the line for merch at the show's end was down the block outside!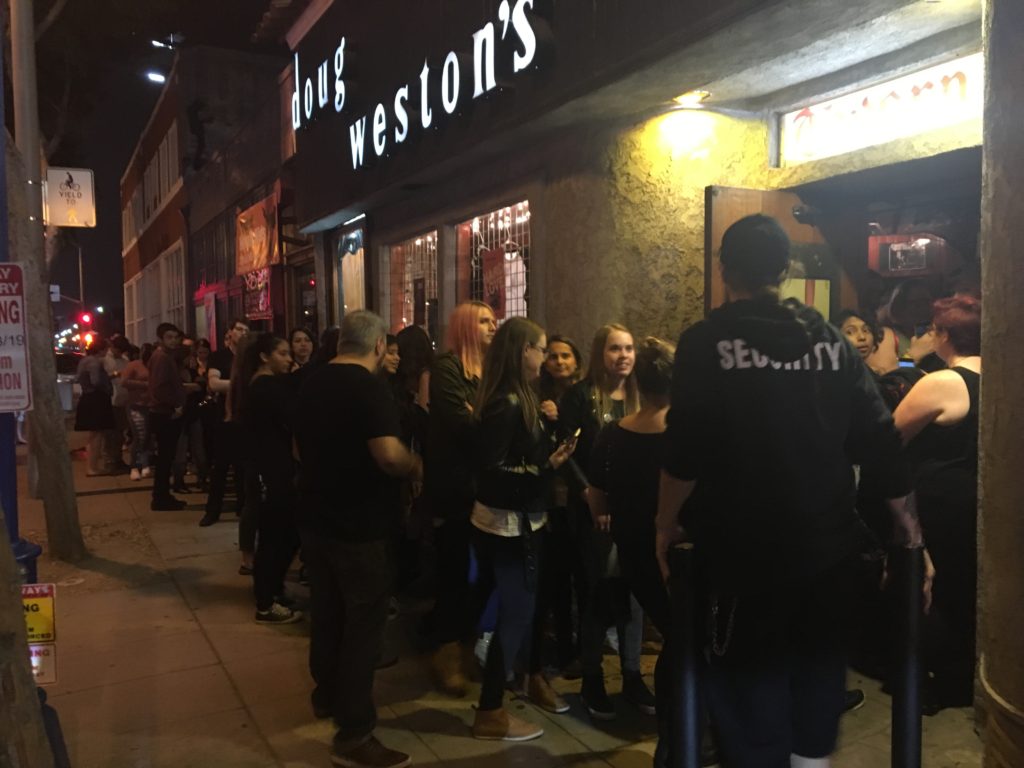 All in all, it was a great show. If you are in New York next month, check out East of Eli at Pianos. Keep an eye out for more shows and give a listen on Spotify, view his website here and check out 'Nowhere' below!
[soundcloud url="https://api.soundcloud.com/users/280376348″ params="auto_play=false&hide_related=false&show_comments=true&show_user=true&show_reposts=false&visual=true" width="100%" height="450″ iframe="true" /]