Amanda Brown – From Here [EP]
Puerto Rican/Jamaican Bronx native Amanda Brown has built a global fanbase with her inimitable vocals and passion for her craft. Coupled with her extensive touring with the industry's finest, she's endeared herself to millions of music lovers from every corner or the world. A former contestant on season 3 of The Voice, Amanda's abilities were not only championed by celebrity talent but also by prominent critics at Rolling Stone, Billboard and The Los Angeles Times. Now ready to deliver her most introspective project yet, 'From Here' introduces fans to raw, heart-on-sleeve storytelling as she takes us on a journey of change, grief, love and transparent self-reflection. Narrating the stages of leaving behind one chapter to begin writing the next for herself, she captivates fans with a revealing and deeply personal insight into her own heartbreak and fortitude. She does so with her signature soaring vocals paired with alt. rock/pop production and indelible lyricism.
Whilst an intense break-up serves as the backdrop to her EP, the project is about so much more. Each track documents major life changes, for instance 'Amazing' tells the story of her decision to leave behind her childhood home of New York City for the sunnier, unfamiliar climbs of California. In songs like "Can't Let You Go", Brown expresses the difficulty in moving beyond the trauma of a failed relationship, whereas her song 'Dirty Liar' passionately conveys the pain one experiences when they are betrayed by a close friend. The lyrics dive to a deeper sub-text, contemplating whether it's possible to be friends with someone after trust has been broken. As the EP progresses, so too does Brown's musical journey, for instance by 'Hindsight', Brown has processed the emotions of her decoupling and is forced to contend with the the other party's inability to move on; taking a somewhat comedic stance, exploring the irony of hearing from someone that previously showed little interest. The final arc of the EP brings both Brown and her audience full circle on the complexities of feelings that arise when one door closes, leaving room for another to open.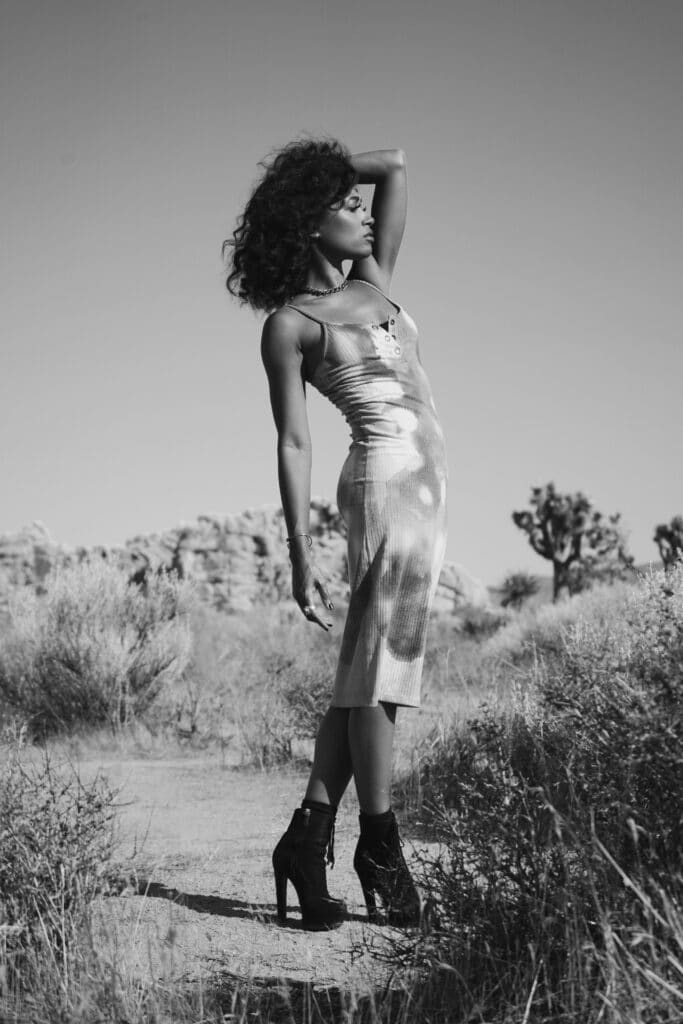 Her success on The Voice established Brown as a captivating front woman; however in professional recording studios across the country, major recording artists have been drawing on Amanda's talent for years. After her exemplary training at NYC's world renowned FAME school and esteemed HBCU Howard University, she began working on the road and in the studio as a backing vocalist for legendary artists including Stevie Wonder, Adele, Alicia Keys, Tori Kelly, Michael Bolton, Cynthia Erivo and Tyler The Creator (with whom she sang on a Grammy winning album in 2020 for Best Rap Album). During 2018/2019, Brown toured with The Killers, opening their arena shows in promotion of her debut album 'Dirty Water'. During stints when she isn't touring, Brown has been diligently developing her skills as a composer for television, film, animation and commercials. Her debut bookings included a title track on NBC's hit series Zoey's Extraordinary Playlist as well as a national commercial campaign for Nordstrom. From November 2022, fans will be able to find Amanda Brown take to the road once more with beloved singer-songwriter Adele, for whom she will be performing backing vocals during the highly anticipated Las Vegas residency.
The record opens softly and invitingly, and you're graced with Amanda's stunning and recognizable vocals. Her verse is reminiscent of your favorite jams in the 90s and 2000s, but then the chorus launches you into an inspired jam session in your kitchen (which is where I happen to be enjoying this record for the first time).
Can't Let You Go holds a familiar emotion of having to let go of someone you never knew you'd have to. Amanda has a way of effortlessly storytelling with the magical vulnerability of her vocal quality.
Dirty Liar is arguably my favorite track on the record. The rawness of the guitar and the grit in Amanda's voice really take you on a journey to exactly the feeling she is processing. The record is a journey of purification.
Hindsight is the turning point of the record both sonically and conceptually. "I'm good in hindsight." She is turning the corner of the process of her transition. I love the rythmic vocals in the chorus, you can clearly hear her empowerment in this track.
Ooooh. There's something very sexy about this one. Her voice in the intro is telling it all. Something is going DOWN in this track. This EP really takes you through many months of Brown's journey in a matter of musical minutes, it's quite an adventure.
The album finishes out with another 90s-2000s guitar strummed Kelly Clarkson-esque intro, and Amanda's joyous vocals in the chorus take you to a road trip on the PCH. This song is a happy place. Love this track! What a killer EP, we can't wait to see what's next for the promising Amanda Brown.