Jonny West Is Breaking the Mold by Doing It His Way
After an exceptional run on American Idol in 2020, Jonny West is in a league of his own with the release of his latest EP "Motel California." The seven track project spans across feelings of heartache, angst, and longing for recognition in a world that often feels dim.
We Found New Music caught up with West after his EP release show at The Hotel Cafe which was a great success for West and his band.
How have you grown as an artist and as an individual since your big break on American Idol?
I never used to think of music as a career I could pursue professionally. Idol gave me the validation and confidence to go forward and create a career out of something I love to do [music] so it was an eye opening experience for sure.
You just released a new EP titled "Motel California." What led you to open up and create such a vulnerable and honest body of work?
I was in Palm Springs a couple of months ago and I was dealing with a lot at the time. The title "Motel California" came from my friend who said the wrong name of the song by the Eagles and it stuck with me as a play on words but also as the perfect title for the project. I was able to be myself for the first time.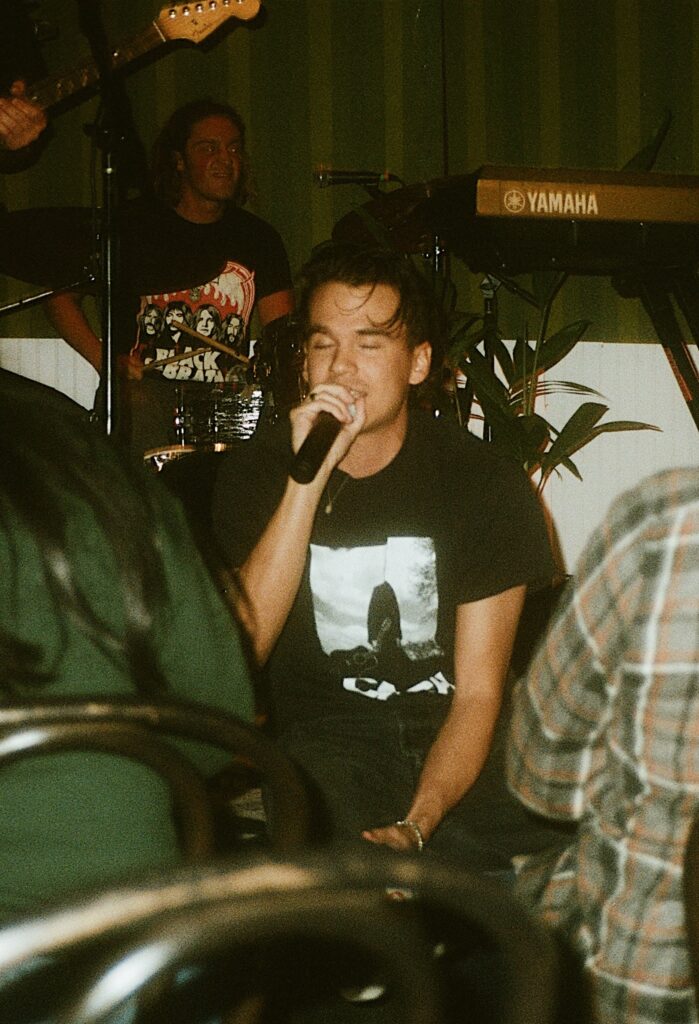 As you prepare for tour and the release of new music, what advice would you give to other artists who are hesitant to put themselves out there?
I always felt like I wasn't [cut from the right cloth] as far as what it means to be an artist nowadays. I have always done my own thing with music and I think that others should do what they want and believe in themselves even if they have setbacks. My biggest advice is to be genuine and do it from the heart.
Who inspired you to start singing/writing music?
I moved to a new high school and had like one friend and he was here tonight [at the show] to see me which was amazing. I started rapping [in high school] to make friends and to make people laugh not knowing that it would turn into something more. I saw that it [music] could get me things even if it wasn't as pure of a story as I'd like it to be. Music became my hussle after a couple of vocal teachers noticed my songs and I realized this was a skill I could use to get ahead and do it my way. From there I continued to grow with music and develop as an artist which go me where I am today and I am very proud.
Listen to West's EP "Motel California" and catch him on tour this fall.