Julia Kahn – Heroine's Journey [EP]
It's an extraordinary thing when songs take you to places you didn't expect. Nashville based electronic-pop act, Julia Kahn, does just that with her debut EP, "Heroine's Journey". Kahn contemplates the idea of grappling with the dark phases in life as a necessity to find the light- a mentality shift in today's world we could all use.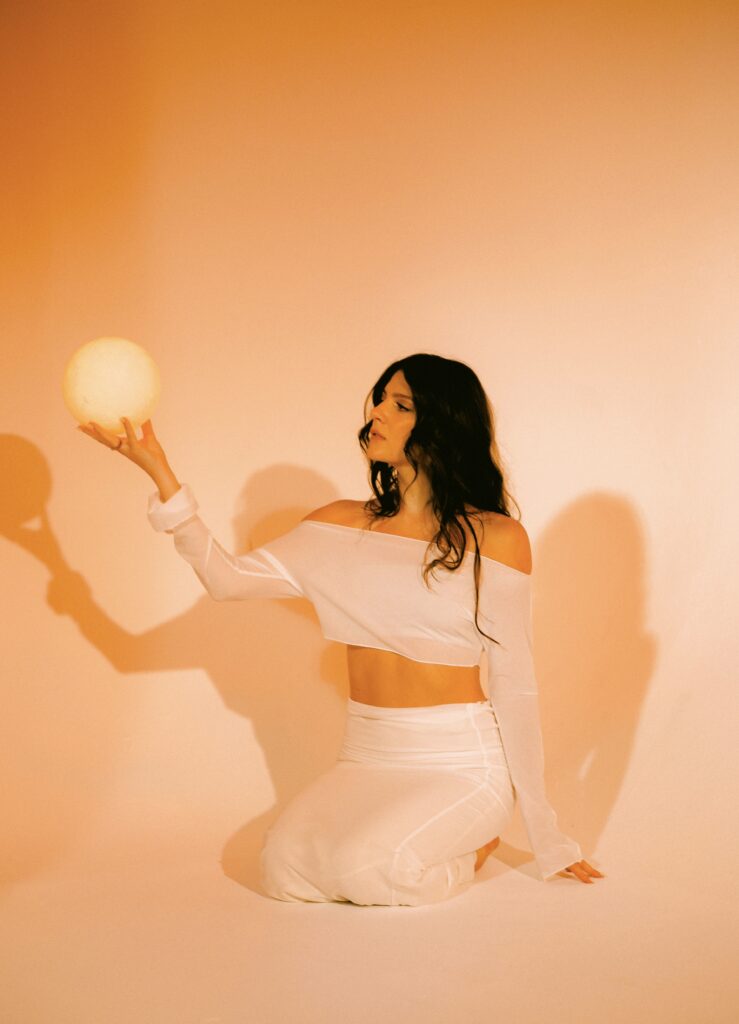 This project is an ethereal voyage deeper into one's soul; a modern feminine journey of transformation. Both sonically and thematically, it begins in darkness and ends with a newfound light that listeners discover as they are guided through its epic impact. As the EP progresses, Kahn's intentional combination of uninhibited lyrics with R&B, electronic production will leave one feeling otherworldly. Her harmonies and lyrical structure against distorted fx and production further reveal the project's ethos and meaningful juxtaposition. The key take away: "We cannot find light within ourselves without first learning to dance with darkness. We cannot help this world without first learning to love ourselves."
Creating this EP served as a map for me. A map for overcoming darkness with the powerful vulnerability of becoming my own light. Inspired by the heroine's journey, my intention for this EP was to create something that could serve as a companion to anyone on their own journey to finding self-love: something to lean on. A safe, ethereal place to dive inward and wrestle with the raw reality of duality…yet wrestle with grace, strength and acceptance- the feminine.

Julia Kahn
Not only is Kahn known for her poetic words and captivating voice, but also her ear as a producer, her eye as a visionary and creative director, and her heart as an empathetic leader encouraging her listeners to prioritize mental health, confront their demons and become their truest self.
After a somewhat heavy opening, Need You Here has a nice ethereal, sultry and somewhat tropical soundscape that relaxes the listener into the journey of the rest of the record.
Reaching is most certainly a ballad, and you really get a chance to hear Julia's sparkly and unique vocal tone.
Love Me Instead opens with a choral stack of Kahn's voice, and builds into a self love anthem that everyone could use right now.
As we turn the corner on this collection of songs, you start to understand the sonic identify of it, and feel like you understand Julia Kahn on a soul level, her voice shares something vulnerable about her experience coming into her own as a woman.
As humans, we all struggle with demons and darkness. Kahn's EP is an
important testament that urges one to continue expanding. As colder weather approaches and
the sun goes down earlier, don't forget to "let the light in."