[PREMIERE] Holander – Kick Drum
Holander is back with her slamming new single "Kick Drum".
Driven by a dark guitar line and smooth vocals, Holander is compelling in her energy & intensity. The chorus bubbles with a minimal groove that expands outwards as falsettos dance around the hook.
It's clear Holander is a bundle of fiery energy (carefully and cleverly tapered) aiming to make you dance and feel something real simultaneously.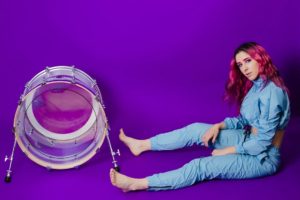 In her words:
"'Kick Drum', for me, is special because it empowers me. Talking about sex so openly just makes me feel alive and I want others to know that whatever makes them feel empowered is valid – plus the track is impossible not to sexy dance to and that's always a plus" -Holander