Royal and the Serpent – Performance & Interview | Live at Madame Siam on 10/15
Listen to Weddings & Funerals and while you read this.
Royal and the Serpent is the music I imagine Dorothy listening to when she stares out the dusty Kansas window into dirt-colored farmland and wishes a tornado comes and blows her away. Moody tracks and wistfully bittersweet lyricisms perfectly score a drive in the rain, a walk in the snow after a much-needed breakup, a lonely dance in an empty studio.
(If you are listening to Weddings & Funerals… tell me this isn't true.)
BTW, here they are performing this very song on WE FOUND NEW MUSIC with Grant Owens!!
As far as I can tell, Royal is blowing up. One fan even wrote on her song Together that this is the best song they have ever heard! Come see her early because you're probably going to want to tell people about it in a couple years.
Royal and the Serpent sticks out from the crowd of singer-songwriters who make songs in this digital half-trap genre. It's like pop, but alternative. Checking on her Spotify page, I found out she's in a playlist called 'Anti-pop' and I think that's as fitting as it gets. Her voice is poignant but light—simultaneously powerful but gentle—like a master of martial arts or a boa constrictor… Her lyrics are important and visceral and warm, backed by complimentary but unassuming tracks that complete the listening experience. Something tells me Royal and the Serpent has an intoxicating stage presence…
I'll find out on October 15th at Madame Siam and get back to y'all. RSVP TO ATTEND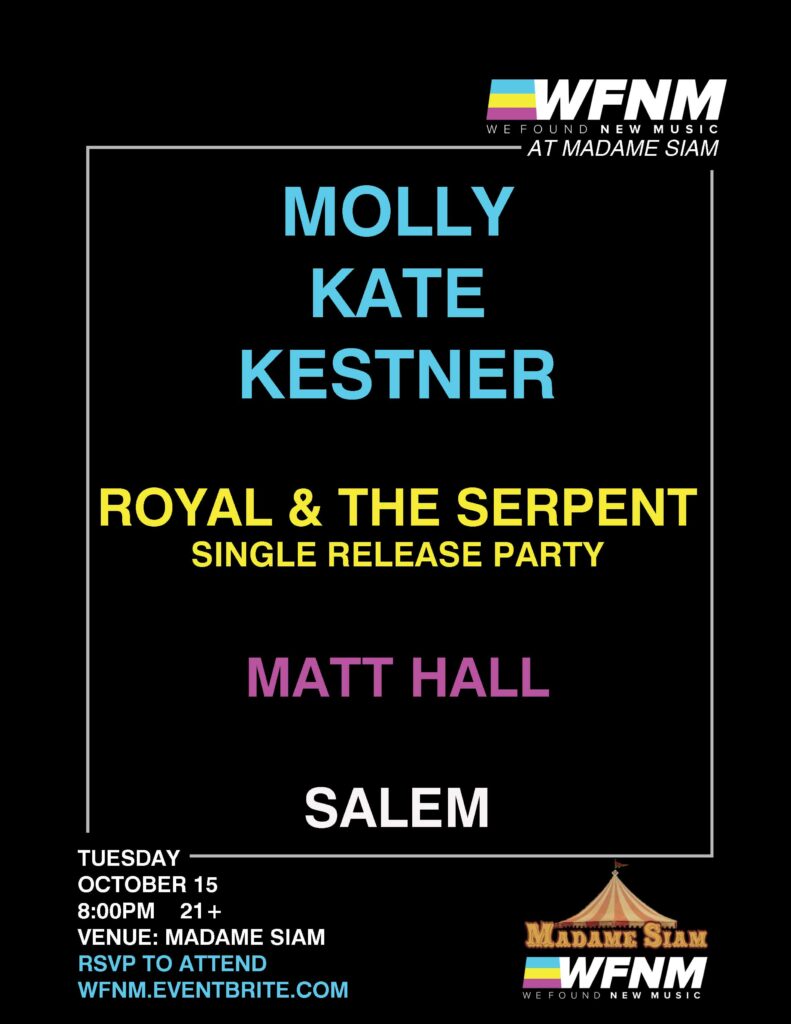 P.S. Want to see an eclectic music video? Check out Salvador Dali.
Before we go, check out Grant's in depth interview with the group here!