Yoshi Flower – Brown Paper Bag
Yoshi Flower has just released his awesome new song "Brown Paper Bag". Starting with a rhythmic strumming acoustic guitar & light vocals, Yoshi comes with strong with direct lyricism and gritty percussion. Yoshi Flower's music is always full of surprises, pulling the rug out from under your sensibility the moment you begin to think you know what's going on. It's signature Yoshi style; killer delivery of every line & production that feels aggressive in its unpredictability.
Yoshi Flower will be going on tour with Whethan towards the end of this year & "Brown Paper Bag" makes it clear that that's a show you won't want to miss!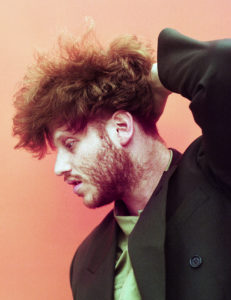 (Photo by Daniel Marty)
In his words:
"This one is for freedom, sonically and all else. The beginning of the new alternative. We think the things that matter to us are the superficial things…our phones, our cars, our clothes. Things that we believe give us serenity, they are fleeting and damaging to our psyche and environment. But when you think about what really gets you through this life it is the little things. For me, it is a brown paper bag. It held my lunch when I was bullied, it holds my 40oz and more when I want to get high, it helps me breathe and calms me down when life gets too lifey." –Yoshi Flower