Kendall Amon's Telluric new release
With musical leanings since she was quite young, Kendall Amon learned piano and took vocal lessons at age 7 and has trained with renowned vocal coach Peisha McPhee and talented piano teacher/musical director Neara Russell for over two decades. Russell produced "Falling In Love" and "We Were Lovers" and Nick Goldston produced "use me", "Let's Be Honest" and co-wrote them with Amon, while also producing "(1) Missed Call".

Amon gravitated to Britney Spears and Michelle Branch in her formative years and has long pulled inspiration from Joni Mitchell, Carole King, Stevie Nicks, Alanis Morissette and Sara Bareilles, while paying close attention to artists of her generation like Julia Michaels, Ashe, Maggie Rogers, Chelsea Cutler and Taylor Swift.

Even a house built upon a rock can be swept away by the power of a fault line. And when you hear the coming rumble you can either pack things up and leave or brace for literal earth-shattering impact. This is Kendall Amon's newest song.

"Fault Line" began with but an utterance scribbled on a journal page. "we were betting on borrowed time. Don't wanna live on a fault line." Wrote Kendall Amon one day and that phrase became the seed that bore this song after Kendall brought it to Jesse Bluu to co-write and produce it.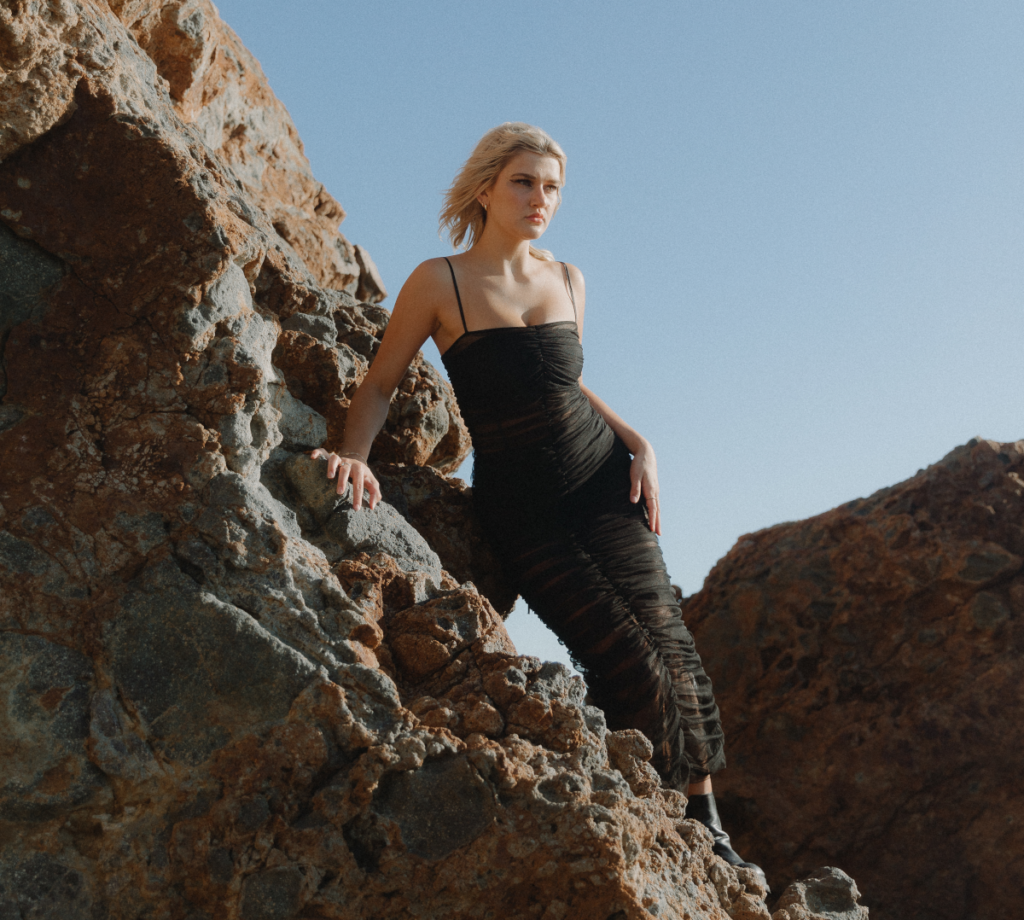 The song captures the impending sense of doom that catching one too many "red flags" can lead to. Of that fearful state of knowing that the relationship you're in is going through dire straits because of how toxic it is, that it's but a matter of time before it all comes crashing down on you as if a trap could be suddenly sprung without a warning. "It's a sad song but we had so much fun unpacking this idea and finding geological terms to go with the idea. I think it turned into a beautiful song that can be applied to so many life circumstances because living on a fault line is living in the unknown. It is limbo, always wondering whether you are before or after the end." Says Kendall herself.

Musically, "Fault Line" uses some very neat oscillating synth effects and relatively minimalistic production as the tablecloth upon which Kendall's voice is laid, which is the primary emotional drive behind the entire song. "Fault Line" shows quite a lot of smart restraint, and offers the specter of a giddy melody to achieve true bitter-sweetness even in something that is unequivocally sad and painful.